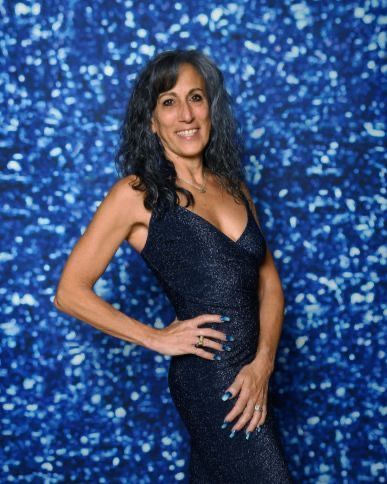 Our Lead Teacher, Artistic Director
Ms. Toni has been dancing since she was two years old, and she began instructing in New Jersey when she was fifteen. Ms. Toni received her Dance/Theater certifications through DEA, and she continues her performing arts training through Dance Teacher's Summit held every summer in New York City. She recently received her Continued Dance Education Certification through Dance Teacher's University in association with UNLV. Ms. Toni also travels to multiple conventions to keep her dance and performing skills up-to-the-minute. Her motto has always been... "If you Believe... you will Achieve... and Never Say Can't! Honesty, Integrity & Loyalty are the only way to Succeed!"

Prior to moving to Florida, Ms. Toni owned and operated Toni T's Dance Magic in New Jersey, which was well known for its recreational families and its competitive team. The Magic Dancers' competitive team held and received numerous regional, state and national titles as well as special recognition titles from various competitions.

Ms. Toni is also a certified elementary educator for Kindergarten through sixth grade as well as certified in physical education for Kindergarten through twelfth grade. In addition, she is ESOL endorsed and works professionally with special needs students. She worked as an elementary educator for St. Lucie County from 2004 through 2011 while owning and operating True Crew Dance Co. In July 2011 she decided to retire from the school board and open True Crew full time, providing classes in the morning, afternoon and evening.

In 2006 True Crew opened its doors to the public after Ms. Toni had been working for a studio in the area for over eight years. Her goal was to bring back the "True" family values she felt a dance/performance studio should have. She made True Crew a place where students of all ages, genders and abilities would be able to feel how truly important and capable they are as long as they . . . BELIEVE.

In 2007 Ms. Toni was inducted into the Cambridge Who's Who of Executives and Professionals for her outstanding service to others. In 2008 she was recognized for her civic/professional contributions by Soroptimist International of St. Lucie County, and she received the Women of Distinction Award. In 2010 she was further recognized by WPTV News Channel 5 and was awarded the nationally recognized Jefferson Award for her contributions to the community and improving the lives of others. In 2013 Ms. Toni was again recognized and inducted into the National Association of Professional Women.

Ms. Toni resides in Port St. Lucie. Her husband is Casey and she has 3 sons, AJ, Mikey and Jon.