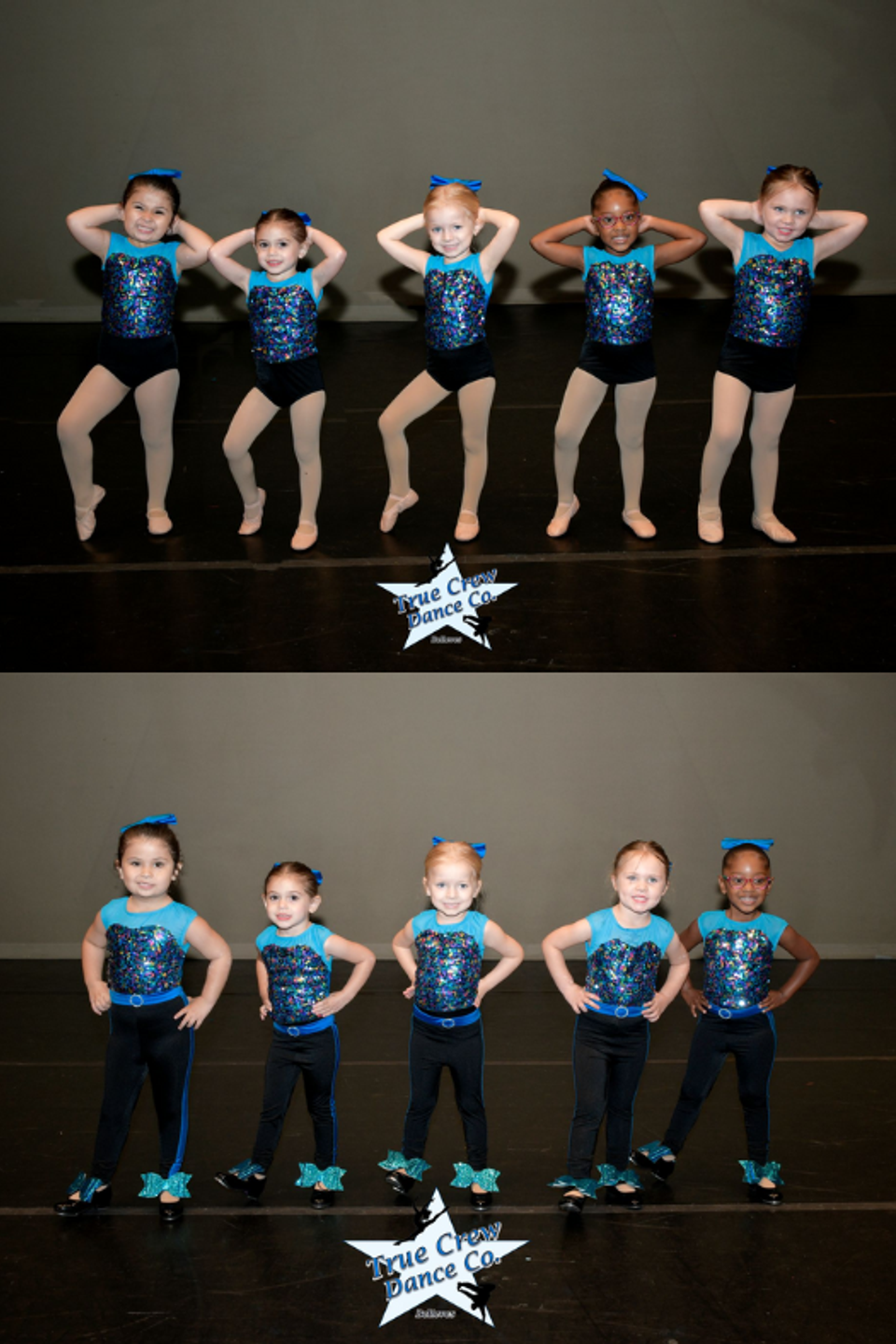 PRESCHOOL
Offered as a 1 hour beginning level class for ages pull-ups through - 3 encompassing Pre-Acro, Ballet, Jazz & Tap. (preferred potty trained or parents must follow along on cameras and be able to quickly enter the waiting room in the event the students needs to use the restroom)

This class combines early basic techniques of the specific subjects that the classes offer in pre-acro,ballet, jazz and tap. This class will introduce students to dance movement, dance instruction, age appropriate socialization, and most of all, technique and dance terminology that will prepare them for the next level of dance training.

This class has one instructor and typically one to two assistants (dependent upon class size). The class size is limited to 15 students. This allows for each student to achieve their greatest potential.

We encourage 4 year olds that are new to dance to take the Pre-School Combo class in order to prepare them properly for the next level; Combo 5-7 Ballet and Tap Combo.